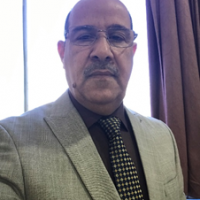 Dr. Ali Abdulridha Obaid
Mazaya University College, Nassiriya, Iraq.
Cultural Integration in the National Examinations of the Preparatory Schools in Iraq.
Abstract:
Cultural integration has obtained a considerable importance in the research literature of English language teaching and learning. The socio-cultural orientations in ELT literature can be seen as significantly demonstrated by Vygotsky (1978), and are then extended and more focused by a lot of scholars (e.g. Lantolf, Thorne, & Poehner ,2015; Hall &Verplaets,2000). Since testing, as an assessment instrument, is an essential part of ELT it can also be exposed to analysis for cultural integration.
In Iraq, Ministry of Education yearly conducts two national examinations (NEs) for both the third intermediate and sixth preparatory classes. To the knowledge of the researcher, culture incorporation in the NEs has not thoroughly addressed in the available literature. The aim of this paper is to discover the cultural bias, and consequently any expected acculturation, through finding out the dominant cultural type(s) in a sample of national exams for the sixth preparatory classes. The main research question is then:
-Is there any cultural bias in the language of the national examinations for preparatory schools in Iraq?
Deductive content analysis is employed to work on a primary data of questions' papers of the NEs. A qualitative research method based on quantifying the frequency occurrences of the cultural representations is followed. The occurrences are quantified in accordance to Aliakbari's (2004) in terms of source, target, international and neutral types of culture.
This paper can be recognized as one of the few studies related to culture incorporation in the EFL context of Iraq, and one of the researches in evaluation which is supposed to be an on-going process necessary in any ELT context.
Keywords: EFL Textbooks, Culture in ELT, Culture integration, Acculturation.