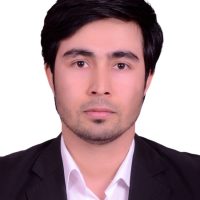 Rizgar Qasim Mahmood
Salahaddin University-Erbil
Still Matters! Kurdish EFL Learners' Perceptions towards Non-Native English Teachers' Pronunciation Skills
Abstract
Although there are at least four non-native speakers of English for every native speaker (Braine, 2010), and this rate is still increasing, the issue of non-native speakers (NNS) English teachers has not been resolved. This paper reports on a study conducted in Iraqi Kurdistan which investigated the perceptions of undergraduate university students towards their non-native English teachers. After the data analysis process, although the results show that the students have shown positive perceptions towards their NNS English teachers, third-year students had less favorable perceptions than second-year students. On the whole, most of the participants believed that NNESTs, including Kurdish EFL teachers, can teach pronunciation courses, but they need to be trained before teaching this skill. The findings suggest pedagogical implications for ESL/EFL teachers and learners during teaching and learning pronunciation skills.
Keywords: Pronunciation, NNS, NNEST, Kurdish EFL learners, speaking skills
Teaching Pronunciation in EFL Classes: An Investigative Study among Kurdish EFL Teachers
Abstract
Although numerous studies have shown that one of the key elements of learning oral skills in a second language (L2) is pronunciation, and it significantly affects learners' communicative competence and performance (Gilakjani, 2012; Macdonald, 2002; J. Levis, 2018). This study explores fifty-seven (57) EFL university teachers' views and cognition (knowledge, beliefs, thoughts, attitudes, and perceptions) towards teaching pronunciation and its values in L2 teaching and learning. The participants completed an online survey on teaching and learning pronunciation. The findings suggest that the instructors had positive perceptions of teaching pronunciation, but they also stated that pronunciation is a challenging task to teach and sometimes it is boring. The details have been presented in the results and discussion section. This paper provides crucial insights into teacher education, cognition, and pronunciation skills.
Keywords: Views, pronunciation, teacher education, teacher cognition, Kurdish EFL teachers