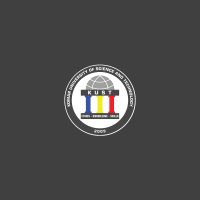 Yahya Polat
Suleyman Demirel University Almaty Kazakhstan
Relativity of Meaning
Abstract


When something is translated, the meaning of the source language is transferred to the receptor language by transforming the form of the first language to the form of a second language through semantic structure, according to Larson (1998). It is the transfer of meaning that must be maintained at all times. Only the appearance changes.
But how is this change accomplished? Is translation basically a change of form? What determines the choices of form in the translation? More important than that, how much the new meaning corresponds to the meaning in the source language? When you translate for example the angel Cebrail as Gabriel, don't you think it might lose some of its meaning, the same way converting 50 pounds for 50 Mexican pesos loses money? Words like money have multiple currencies and have distinct social, cultural and regional relative values.
Putting the certain characteristics of a language on one scale, and the principles of translation on the other, and using the elements of meaning as the scales, translators can make the right decision making the final translation. The purpose of this text is to view the meaning in translation from a new perspective, relativity of meaning. I am not going to give an equation in the end but try to classify and explain characteristics, principles and elements of meaning in translation step by step with examples from different cultures and languages.
Keywords: relativity & currency of meaning, source & receptor language, primary meaning, secondary meaning, figurative meaning.